Do you have loads of shoes ,one for each day,if so are they stacked nicely in a shoe rack or just under the bed
Sadly those days are gone for me. When I was Younger Sheka I was always buying stiletto heeled shoes. At one point I had over 20 pairs, all styles and all colours. Nowadays, how many flat Black or Brown shoes does one need? I think I have 1 pair Brown and 2 Pair Black and maybe 2 Pairs of summer sandals.

Sabbi ~ Moderator

Moderator





Posts

: 1133


Reputation

: 30


Join date

: 2011-11-16


Age

: 70



Like you Sabbi I used to wear high stileto heels shoes but not anymore.I have comfy boots (two pairs) for when it's cold and a few pairs of slip on sandals in different colors.I don't like shoes that go over my heels and a lot of time indoors in warm weather just bare feet,
I do have them stacked tidy in the bottom of the wardrobe.
For me i love boots ..plus slippers got them in every colour in the rainbow lol ..only own 4 pairs of shoes in all honesty ..used to love heels but i can really walk in them anymore (clumsy bint lol)

Bunnykins




Posts

: 30


Reputation

: 5


Join date

: 2017-02-28



Pair of slippers for indoors, pair of shoes for outdoors, pair of rubbery shoes for the garden.
There is also a pair of shiny shoes tucked away in a cupboard somewhere, just in case by some strange reason I ever go somewhere posh again.

And as I don't bend so well these days, goodbye to laces and thank goodness for velcro!




Edit  - I do not possess any pairs of stilettos....
Slippers for inside..I have those slip on shoes that are supposerd to be exercise shoes, memory foam insoles and strong thick rubber tread. The ususal black shoes (I call them funeral shoes) I have pink plastic sandals with chunky heels, they look great but a fume like smell to them and without my feet in them lol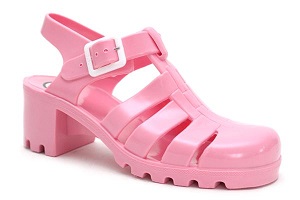 exercise shoe that I use for non exercise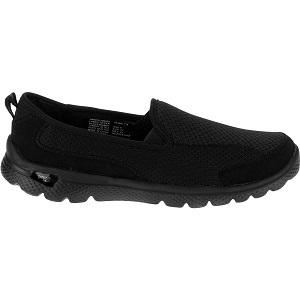 Cee~Bookworm




Posts

: 36


Reputation

: 6


Join date

: 2011-11-16


Age

: 45



Tracy I would fall of those pink ones :rolling:

Batman no stilettos :wlol:
I have some shoes on top of my wardrobe, in the closet and some next to the wardrobe. Not got that many really.

Some high heels, not that I wear them anymore though. I tried wearing them on an outing last year and wobbled too much lol. I guess my feet are used to flat shoes/boots and trainers nowadays.

I could do with new boots, flat ones as my old ones have opened up a mouth.
I have about 6 pairs of shoes and I keep them all tidy in our lobby.

pat4 soul~mate




Posts

: 1075


Reputation

: 8


Join date

: 2012-04-29



---
Permissions in this forum:
You
cannot
reply to topics in this forum