I just read in chat about some of our friends feeling lonely.
I thought this might be a good topic to see what you do if you are one of these people.
You don't have to live alone to feel lonely.I have a wonderful hubby,we do lots of things together but this time of year we can't go outside in the garden ,it's too cold to stand around chatting to neighbours ,so we stay indoors a fair bit.
We read,play cards,board games and both of us have our own pcs but sometimes you really need outside company.We don't have a big family so spend a lot of time just us two.
I know some of you don't even have that so what do you do,come on here and chat to your online friends or what?
Please write in here and tell us how you cope with loneliness as it is very hard but your imput could help someone else.
Thank you Ley
I've been lonely most of my life and have to say that I don't feel any different now as to when I was a child growing up.
My parents had a pub when I was young and being 10 and your brothers are teenagers I was left by myself lots. Didn't change later as a young teenager after my parents sold the pub and both had jobs so I was getting up and going to school by myself and letting myself in after school. It was a normal thing for me. Lonliness is there but I know there's family there if I need them. Right now I'm here in front of the computer with my headphones on and music full volume, just me and the dogs. If I think about it I am lonely but I know how to deal with it.
Online friends,reading,arcade games,loud music and whatsapp chat with Carrie and Ellie

Cee~Bookworm




Posts

: 10


Reputation

: 6


Join date

: 2011-11-16


Age

: 46



As most of you know, we moved up here in 1991 for Joe's work. We liked the town so we even after Joe retired we stayed up here. We are so far North none of the family visit (which I understand) we are a good 4 hours or more drive from the town I was born and brought up in. I am quite content though because I have Joe beside me. I love the friends I have made online, especially Ley and Pat. They are my very good friends but many others I am glad to have met online too. Yes I feel lonely from time to time, thankfully not often, but I am thankful for the good friends I have here, one couple in particular we have known since we came here on day 1, and to this day 27 years later we are as good a friends as ever. Yep, I am a happy bunny.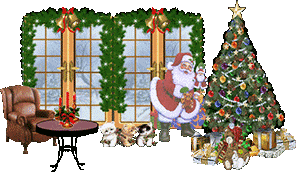 Sabbi ~ Moderator

Moderator





Posts

: 2332


Reputation

: 36


Join date

: 2011-11-16


Age

: 71



I do get lonely from time to time.

I'm okay at work as most of us are pretty close and get along well. Sometimes they come to my home and help me out with things which is nice.

Since my father passed away back in 2015 my stepmother and I are not as close as we once were. Not from my choice, it just kind of happened. One of my brothers whom I'm close to, we live far away from each other and neither of us drive but we are on the phone regularly.

I speak to my eldest who lives in Cheshire regularly and he comes down Christmas/Easter and sometimes in the summer for a week.

My youngest lives at home but he does his own thing like me on the computer.

Just from time to time I do feel lonely so it is lovely to be able to come onto the forums and chat with your online friends.

I think it good that I am working as I think I would feel lonely a lot more.

I'm okay though and have off days like we all do but usually keep it to myself. I try and be positive from day to day.

Some aged people do not have anybody. That is very sad. It must be very difficult on their own with nobody to see or talk to or have any conpanionship with.

I guess on that note, I am not so lonely afterall.

---
Permissions in this forum:
You
cannot
reply to topics in this forum