:pwel: to our family friendly forum Justbec.Come say hello ,tell us a little about you then enjoy.
Thank you for joining Sheka's Shack any problem just give us a shout.
Thank you. I followed your link from Pat's. I know a lot of you but for the ones I don't.. I'm Becky and I am a cyberholic. I've been married for 38 years this June. No kids but a LOT of animals. We recently retired and moved into our dream home in Minnesota. So now I have time to enjoy life. Any questions, feel free to ask!
Hello Becky, It is noice to see you here.
:pwel:

Joanmac




Posts

: 1703


Reputation

: 8


Join date

: 2012-06-30


Age

: 70



:pwel: :phug: Great to meet you Becky. I hope you have a lovely time here

chrisdebag -CardifFan




Posts

: 1549


Reputation

: 30


Join date

: 2011-12-18


Age

: 47



Thank you for the welcome. I will be checking out the board soon. :)
Hello and Welcome Becky, great to see you here.
Hi Steel Bat! It's nice to see you :D

justlovely




Posts

: 7


Reputation

: 2


Join date

: 2011-12-22


Age

: 51




pat4 soul~mate




Posts

: 834


Reputation

: 8


Join date

: 2012-04-29





Justbec, great to see you here, It will be nice to post with you here as well as other places. A warm
:45wel: to our very friendly family forum. Big hugs to all your animals from me. :bunch: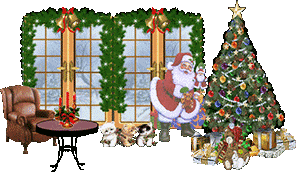 Sabbi ~ Moderator

Moderator





Posts

: 2332


Reputation

: 36


Join date

: 2011-11-16


Age

: 71




---
Permissions in this forum:
You
cannot
reply to topics in this forum